We've reimagined The Atlantic's iOS app to make it even easier and more enjoyable to use. Here are some of the features you can enjoy:
Today
Every day, Atlantic editors bring you a selection of stories and ideas that made them think. These daily editions are an exclusive feature of the app.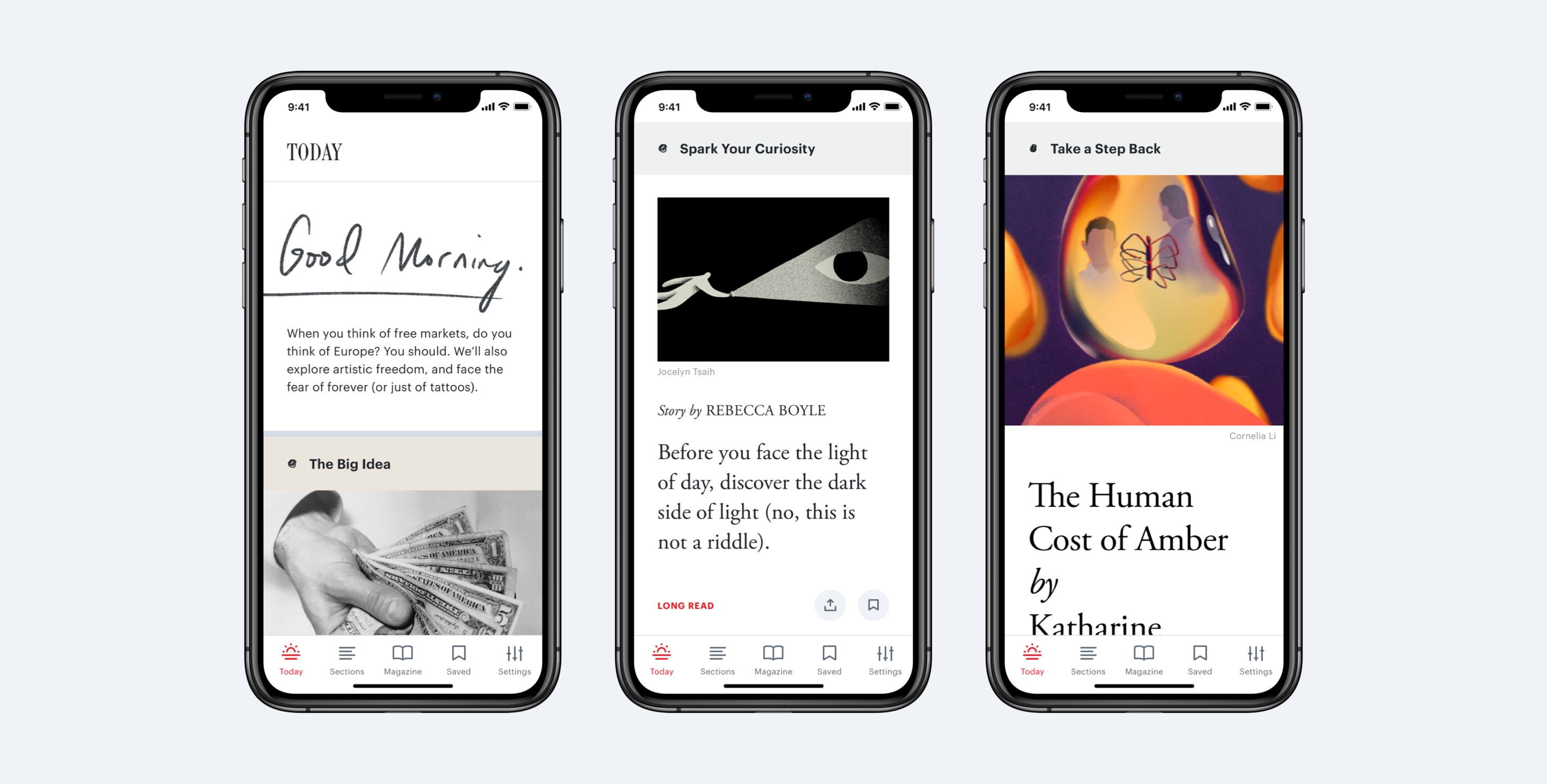 Sections
Get the latest and most popular stories or browse your favorite sections in the "Sections" tab. Here, you'll also find our videos and podcasts.
Magazine
To enjoy digital versions of the print edition, tap the "Magazine" tab. You'll find the latest issue of The Atlantic plus all issues dating back to 2004. To read an issue, tap the cover. To download, tap the download icon located next to the issue date. To view only previously downloaded issues, tap "Filter" to the right of "Magazine" and then "Downloaded."
Saved Articles
To save any story, tap on the bookmark icon at the bottom right of the article. You can access all of your saved stories by tapping the "Saved" tab at the bottom of the app screen. All saved stories will be available to you offline. To unsave a story, tap the bookmark icon again.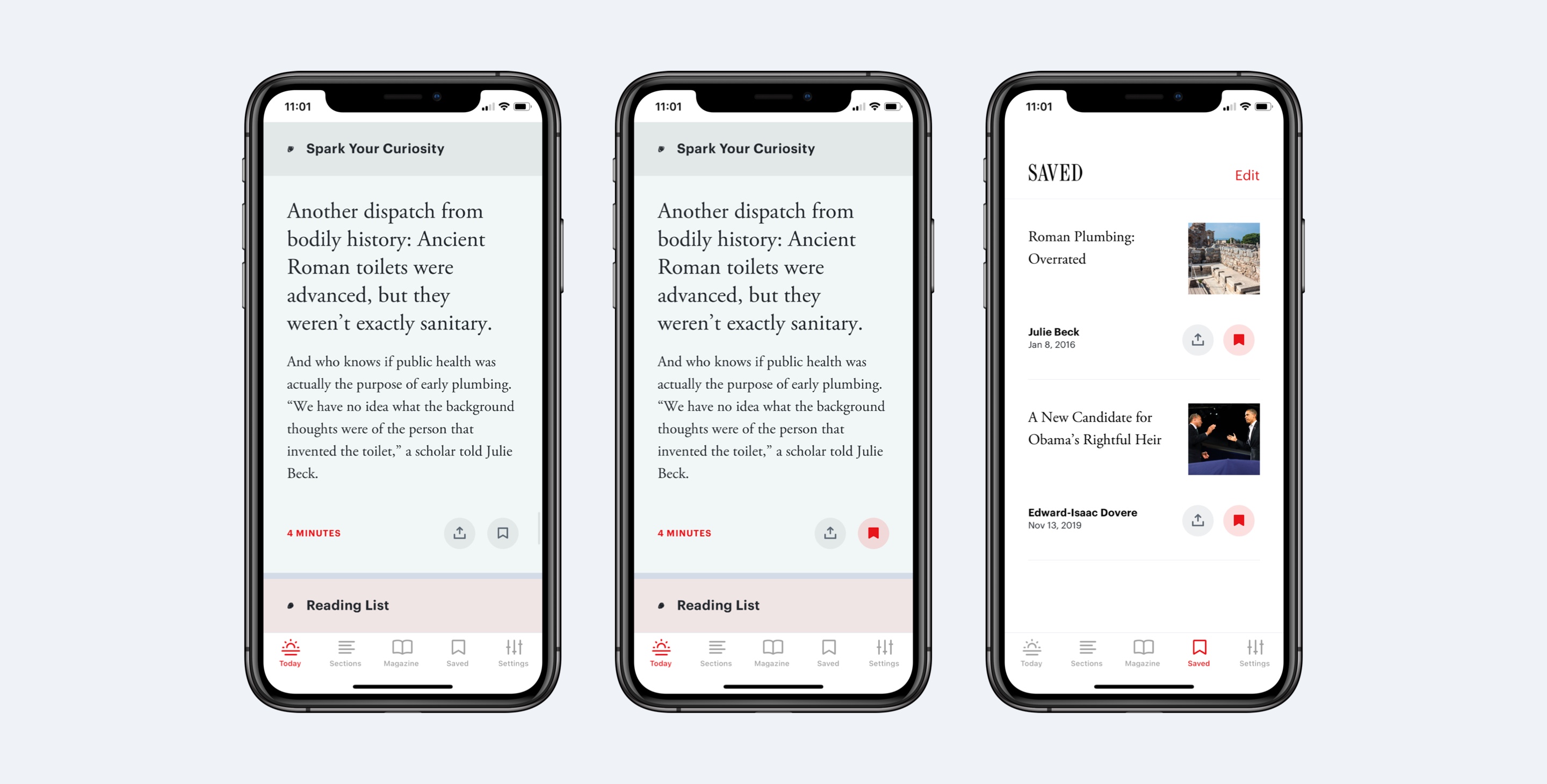 Sharing Stories
To share, tap the share icon on the bottom right of any article.
Settings
There's a lot you can do in the "Settings" tab of your app, including:
Manage Your Subscription
Explore alternative subscription plans, edit your account information, and change your password. To return to the Settings page of the app, tap "Done" in the upper left-hand corner. Please note: If you have a subscription purchased via the App Store, you can only manage your subscription through the app, not TheAtlantic.com.
Choose Text Style
The Atlantic app provides an alternative typeface to make articles easier to read for people with dyslexia. To activate it, tap the toggle next to "Dyslexic Friendly". To make the text within the app bigger or smaller, ensure "Use System Size" is disabled and drag the slider under "Text Scaling" to achieve your desired text size.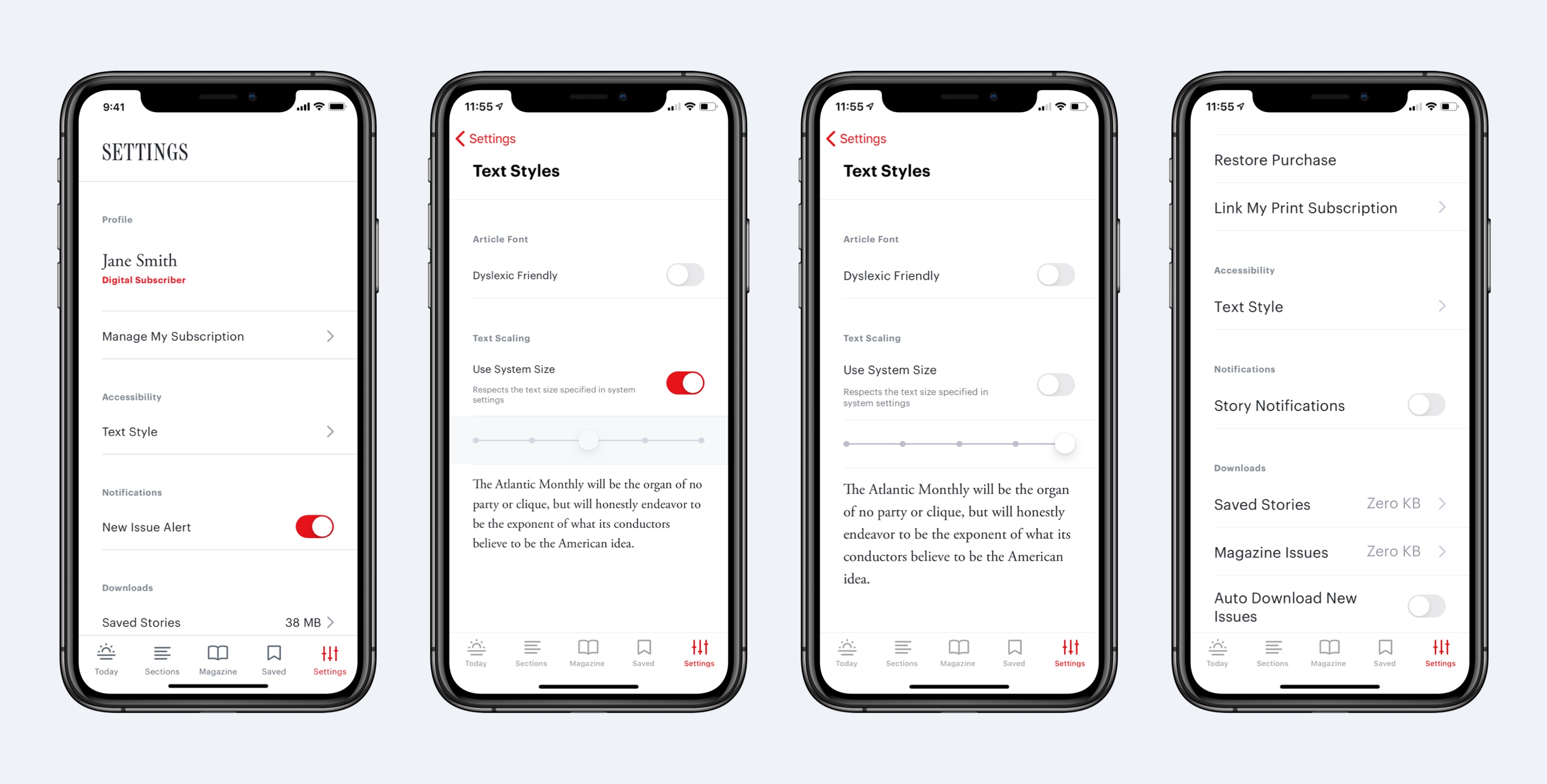 Manage Downloads
Here, you can view how much storage space is being taken up by saved stories and magazine issues. To delete saved stories, go to "Saved Stories" > "Delete All Saved Stories." To delete downloaded issues, go to "Magazine Issues" > "Edit." Tap on any issues that you'd like to remove and click on "Delete Issue" at the bottom-right of the screen.
The Atlantic's iOS app also supports Dark Mode and will automatically change to match your device settings. You can manually enable or disable Dark Mode on your device by opening the iOS Settings app and tapping "Display & Brightness," then "Appearance."